Grab a tea and take a listen as Travel Writer and Queen of the Highway Lorrie Fleming and Artist Michelle Loughery chat art on Highways. Stay tuned for more in this highway series.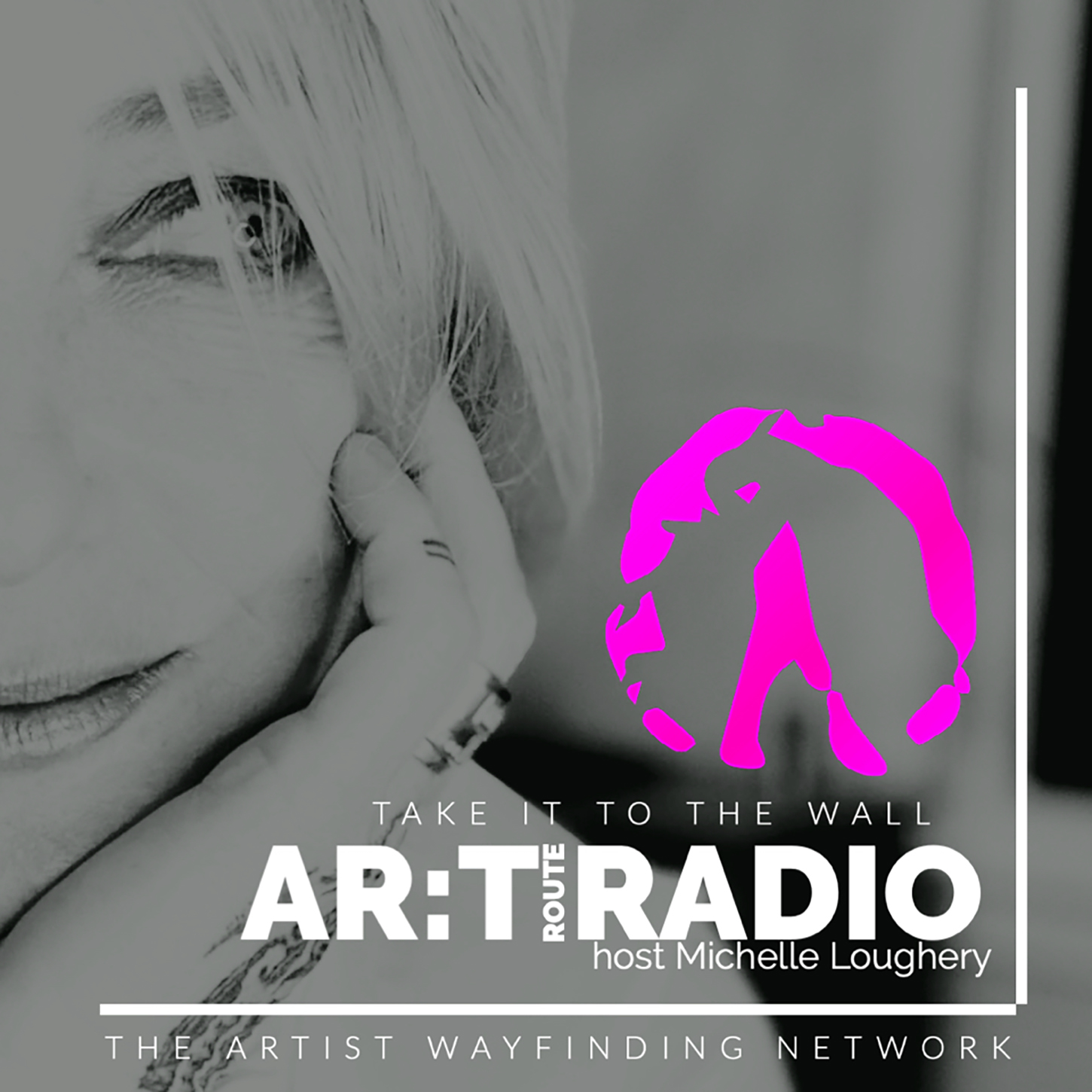 Brushstrokes of Community with Guest Artist Val Trevis E015
–
ART ROUTE Radio
In this episode of AR:T ROUTE Radio Loughery hopes to share the importance of the connections we make and the words we write. Placing intention and collaboration in a place that supports it, by keeping a creative life.  Michelle and her guest Artist/Writer Val Trevis talk volunteering, community and living artful lives. An inspiring conversation of women who have worked in the same community for years, and both look at community as an opportunity to create legacies and the importance of art in life's healing journeys. An authentic look at life and death in the painting of words in healing acts of life through art and writing. Val speaks on the dedication she has to writing for her mother who sacrificed her own writing for motherhood.   photos courtesy Val Trevis   Follow the links to learn more about Val Trevis, and take some time to connect with Val's blog PIDG
https://www.pidgethoughts.com
and 'HOW IT CAME TO BE …'     Val Trevis – Greater Vernon 2022 BC Winter Games
https://www.bcgames.org/News/Latest-News/News-Releases/ArtMID/1939/ArticleID/1922/President-and-Vice-President-Announced-for-Greater-Vernon-2022-BC-Winter-Games
Linkedin: https://www.linkedin.com/in/val-trevis-me-wqt-24612511/   Join Master Artist MICHELLE LOUGHERY and guests as they "TAKE IT TO THE WALL" through conversations about art as placemaking, social change, and so much more. Host Master Muralist Michelle Loughery AR:T ROUTE Blue music by Tanya Lipscomb. The Sunflower Project @thesunflowerproject.ca                   Master Artist Michelle Loughery –  Host AR:T ROUTE Radio.
http://www.MichelleLoughery.org
Master Artist, Muralist and Artitect thinker. Creative place maker, community and youth champion. The works of art in communities, are the threads that tie us together. The stories in the paint unite us all. subscribe to Loughery's ART BLOG – TAKE IT TO THE WALL. Linkedin  |  Instagram Twitter: @mlougherymurals @route_blue Tags: #artistmichelleloughery #artrouteradio #artrouteblue #takeittothewall #artisttalks #wayfinderart #bluewayfinder           AR:T ROUTE Radio – Host Master Artist Michelle Loughery & friends.  THE ARTIST WAYFINDING Network. See the radio and hear the street art! BIG ART, BIG WALLS, BIG STORIES! When Walls Talk! Join Master Artist Michelle Loughery and friends, as they bring community mural art to life. Subscribe to AR:T ROUTE Radio Podcast & Blog! Instagram  |  Facebook Twitter: @mlougherymurals @route_blue Tags: #artistmichelleloughery #artrouteradio #artrouteblue #takeittothewall   Join our communities on Instagram and Facebook! @artistmichelleloughery @artrouteradio @artrouteblue  @thesunflowerproject.ca    © 2021 Michelle Loughery Arts, All Rights Reserved